There are two things that you can count on in life. The first is paying your taxes. The second is watching famed carmaker Nissan pump out reliable cars-like the Altima-that are sturdy enough to get you around the streets of Ithaca, Elmira, and Cortland, NY.
Fortunately, there's a Nissan Altima with your name on it right here at Maguire Nissan. Let us help you find it!
Here at our dealership, we want to do more than just provide you with a place to get a spiffy, new ride. We also want to help you with your research, which is where these Nissan Altima reviews come in. Continue reading and clicking around our reviews to learn more. Then, contact us with any questions.
---
Nissan Altima Performance Specs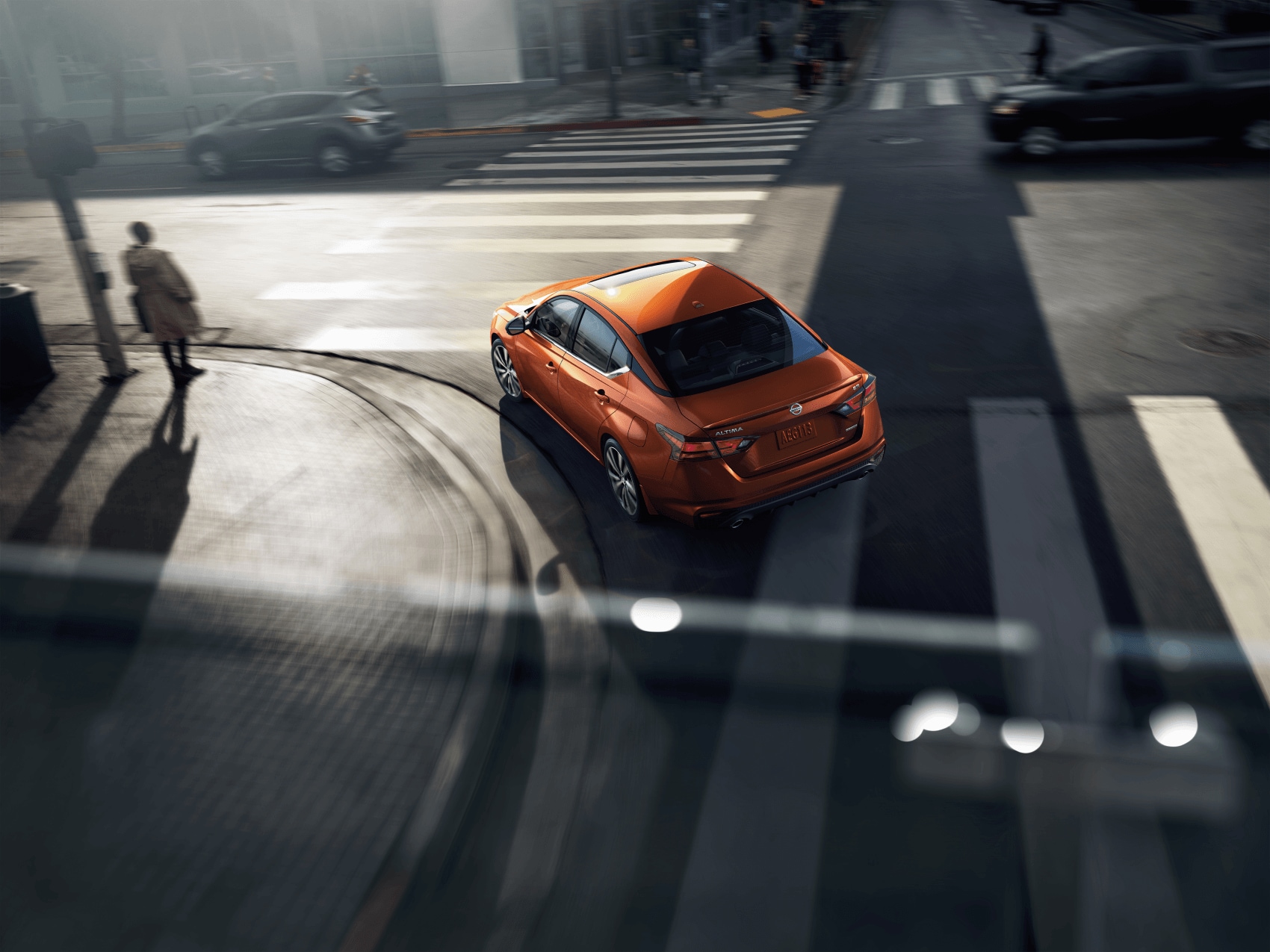 When you first take a peek at the Nissan Altima, you immediately notice its sleek, modern design punctuated by its trademark grille. Pop the hood and you'll find a powerful 2.5L 4-cylinder engine that pumps out 188 horsepower and grinds out 180 lb-ft of torque.
In terms of fuel economy, the Altima gets an EPA-estimated 28 MPG city and 39 MPG highway.1 These are pretty good numbers-you'll be able to jet around town for long periods of time before having to pull over and refuel.
The Altima also has available Intelligent All-Wheel Drive that helps you feel even more in command. It offers a tighter grip on the road and responds to real-time road conditions while you drive, giving you more control while navigating the streets.
---
Altima Interior & Safety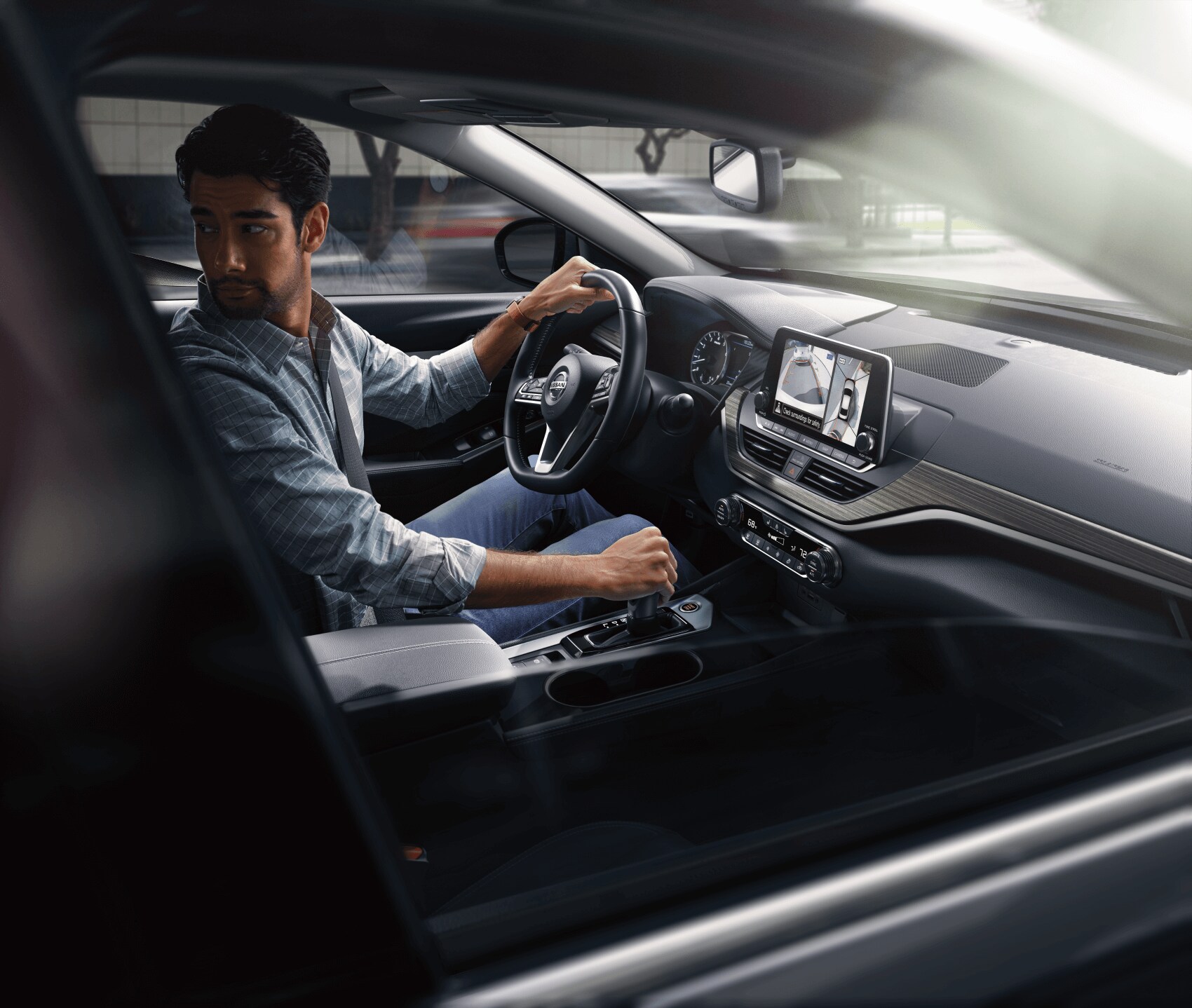 As soon as you open the Altima's car door and get settled into the driver's seat, you'll feel a warm familiarity as if the car was custom-made for you. With 43.8 inches of legroom up front and 35.2 inches of legroom in the rear, the Altima puts comfort at the forefront for all occupants.
Safety-wise, the Nissan Advanced Air Bag System will provide dual-stage front air bags along with sensors for the seat belt to make you feel even more secure.
---
Benefits of Leasing an Altima
Once you've made your choice on a new Nissan, the fun part begins. Our team of savvy financial experts will work extensively to connect you with Nissan lease specials that are beneficial to you.
There are various reasons why you may find it more advantageous to choose a Nissan lease over financing a Nissan:
Leasing can provide you with a shorter term than Nissan financing.
Leasing can mean that you're the first driver of your new Nissan.
Leasing saves you from having to spend time trading the car after your lease is up.
If you do end up wanting to trade your car in at some point, we can help you with that as well. Call or stop by to speak with one of our knowledgeable team members about valuing your trade-in! 
---
Learn More About the Nissan Altima in Our Reviews Today!
The Nissan Altima is ready and waiting for residents of Ithaca, Elmira, and Cortland, NY, to stop by and take it out for a test drive. Our friendly financial team is also waiting to help you get financing for your new car. Don't keep them waiting too long!
Contact us or head down to Maguire Nissan now to get the ultimate Nissan lease deals in Ithaca, NY.
12021 EPA Fuel Economy Estimates. 28 City MPG / 39 Highway MPG / 32 Combined MPG for Altima® S FWD. 27 City MPG / 37 Highway MPG / 31 Combined MPG for Altima® SV, SR, SL FWD. 26 City MPG / 36 Highway MPG / 30 Combined MPG for Altima® SV, SL AWD. 25 City MPG / 35 Highway MPG / 29 Combined MPG for Altima® SR, Platinum AWD. 25 City MPG / 34 Highway MPG / 29 Combined MPG for Altima® SR FWD VC-Turbo. Fuel economy estimates based on 87-octane fuel. Actual mileage may vary with driving conditions. Use for comparison only.