---
There's a reason we call them fossil fuels because they're a thing of the past. If you're ready to drive into the future with an electric car in the Ithaca, Elmira, and Cortland, New York, areas, come visit us at Maguire Nissan.
We want to make the car research process easy for you, so we decided to make this Nissan LEAF vs. Tesla Model 3 comparison. Read on to learn the important differences between these two vehicles, and then contact us to schedule a test drive.
2021 Nissan LEAF vs Tesla Model 3 Exterior Dimensions: Presence on the Road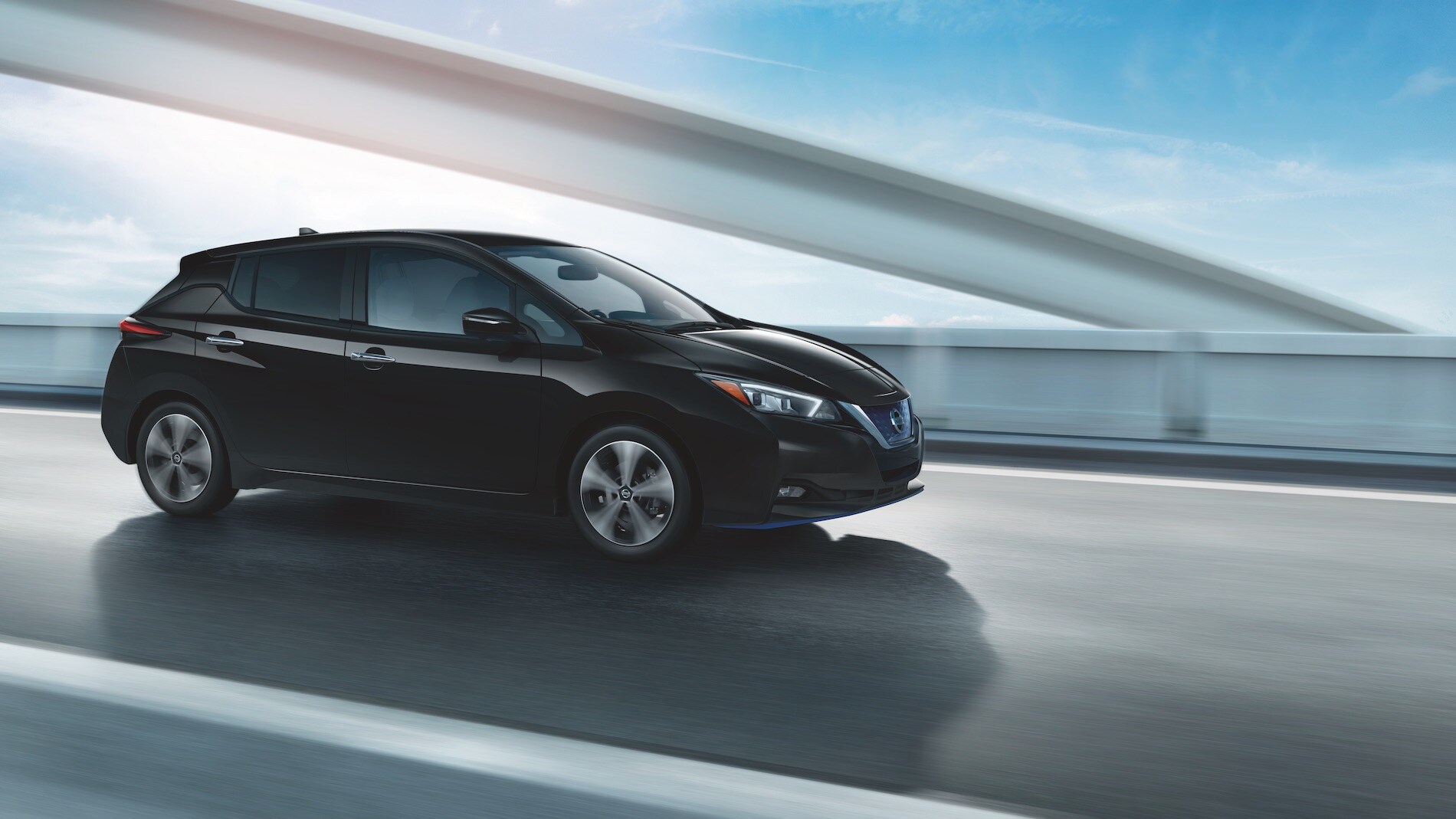 There aren't a lot of places where you should strive to fit in rather than stand out, but the parking lot is one of them. The Tesla Model 3 is almost 185 inches long and just over 76 inches wide while 
the Nissan LEAF
 is just over 176 inches long and less than 71 inches in width. 
This means that when you're trying to squeeze in between two pickups at the grocery store, the Nissan LEAF may be a better bet.
The Nissan LEAF also has a shorter wheelbase than the Model 3. This means that the area between the front and the rear wheels is shorter-cars with shorter wheelbases tend to be better for agile turning.
If you plan on taking any winding roads to explore some of Ithaca's famous waterfalls, you know which vehicle will be better suited.
2021 Nissan LEAF vs Tesla Model 3 Cargo Space: Bringing Everything Along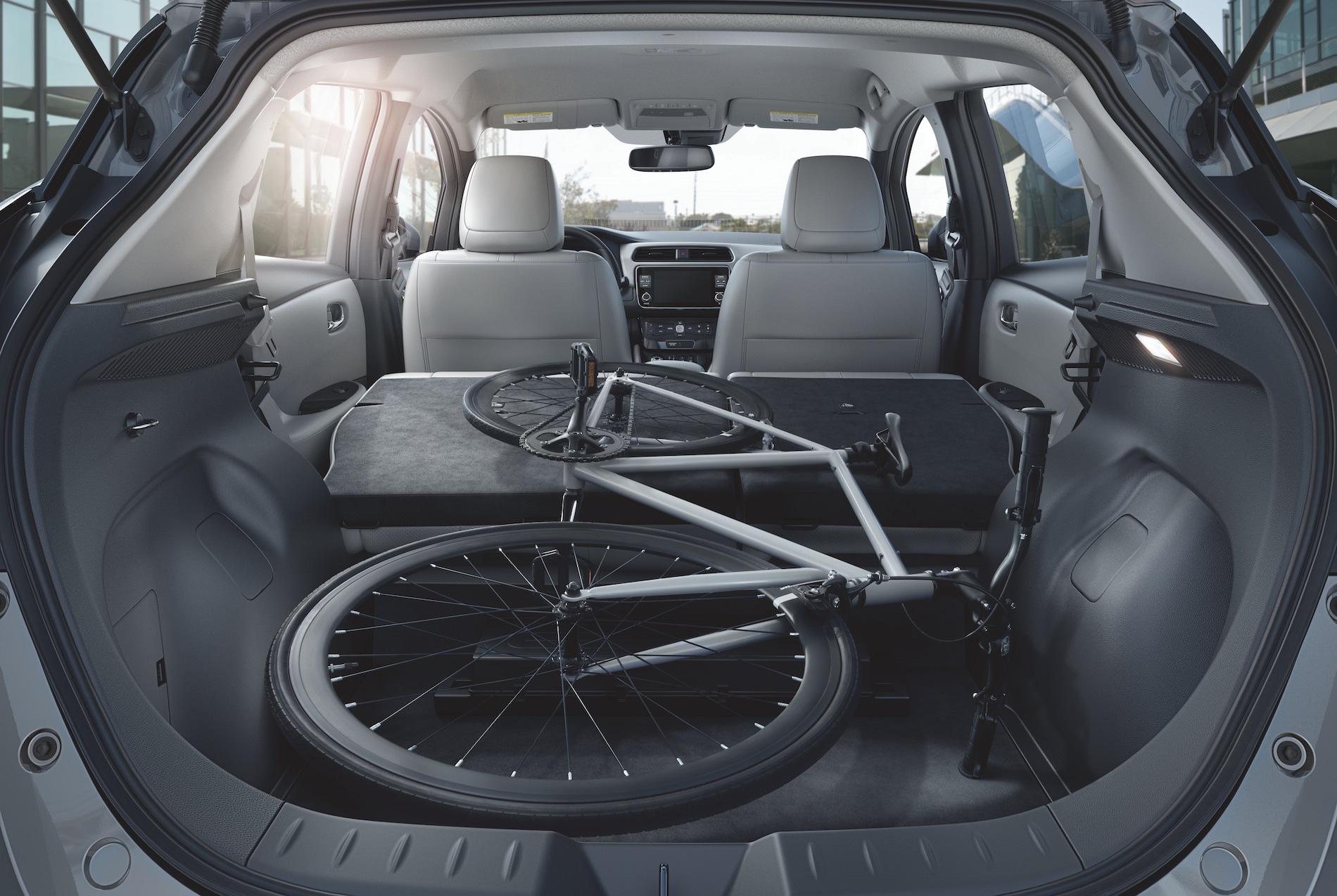 When it comes to those long-awaited vacation days, you'll have room for you and four of your closest friends in both the LEAF and the Model 3. Where you'll find the biggest difference is in the amount of cargo room. The Model 3 has 15 cubic feet of cargo volume in the front of the vehicle where a traditional engine would go.The 2021 LEAF, on the other hand, has a rear trunk with 23.6 cubic feet of cargo volume. You can also fold down the rear seats and expand that number to 30 cubic feet. You can put the rear seats down on the Tesla as well, but since the trunk is in the front, it's not quite as useful.
2021 Nissan LEAF vs Tesla Model 3 Customization Options: Make It Your Own
You want your car to express who you are on the road. The Tesla Model 3 comes with three trim levels and two interior options available for all of them-a black interior and a black and white one.
There are also five available exterior color choices. However, if you want anything other than their basic pearl white multi-coat, you'll have to pay extra.
Meanwhile, the Nissan LEAF has five available trim levels and three interior options-including two leather options which are not available on the Tesla. You'll also be able to choose from nine exterior colors and only have to pay additionally for four of them:
Sunset Drift ChromaFlair®
Scarlet Ember Tintcoat
Pearl White TriCoat
Two-tone Pearl White TriCoat/Super Black
The other five can be applied at no additional cost. You'll have plenty of options to play around with customizing the features and look of the LEAF. You may be more strapped for expression with the Model 3.
---
2021 Nissan LEAF vs Tesla Model 3: Test Drive Your Champion
If you're ready to make the leap to an electric vehicle, we at Maguire Nissan are here to help. For drivers in the Ithaca, Elmira, and Cortland, NY, areas, come and visit us to test drive the 2021 Nissan LEAF.
Get ready to experience life as a LEAF on the wind.